My mission is to leverage your brilliance and make it immortal.
By "brilliance" I mean your unique combination of expertise, experience, and wisdom you use every day to run and grow your company or organization. 
With Brilliance Systems™, you get to grow and scale what you are doing,
you can delegate effectively, and you regain more of your time.
You can pass on what you have created, and leave a legacy.
Dr. Stephie Althouse's main brands and websites:
Clicking on the logos will bring you to those websites.
Thinking Partner
As your Thinking Partner, you can count on complete confidentiality. 
Unbiased listening
Sounding board
Fresh eyes
Opportunity realization
Leadership excellence
Agile thinking
Organizational leverage
Accelerated results
I bring 20+ years of experience in C-level leadership, a Ph.D. in science, a strong analytical mind, and business turnaround successes. I am also a certified executive coach, trained in Harvard breakthrough methods. Above all, I am devoted to you reaching your goals!
Process Management
We document your expertise for:
Efficient onboarding
Reduced brain drain
Improved processes
Seemless delegation
Enhanced efficiency
Accelerated growth/scaling-up
Increased business value
More market impact
Make intangible expertise tangible
I am an expert at capturing and systemizing expertise. My proven Brilliance Extraction System gets fast results. I do this without bogging down you or your staff.
Intangible expertise becomes transferrable and trainable. You now have a durable and valuable asset.
Intellectual Capital
We create courses and company academies with and for you. 
Onboarding new employees
Training your team
Improving processes
Educating prospects
Supporting customers
Selling your expertise online
Make intangible expertise available
Our academy offers business and leadership courses, workshops, and coaching for subject matter experts who are leaders. As a "recovering Ph.D. chemist" I am familiar with the dilemma of being a subject matter expert and learning other skills when taking on business and leadership responsibilities. 
Some of the brands I have worked with:​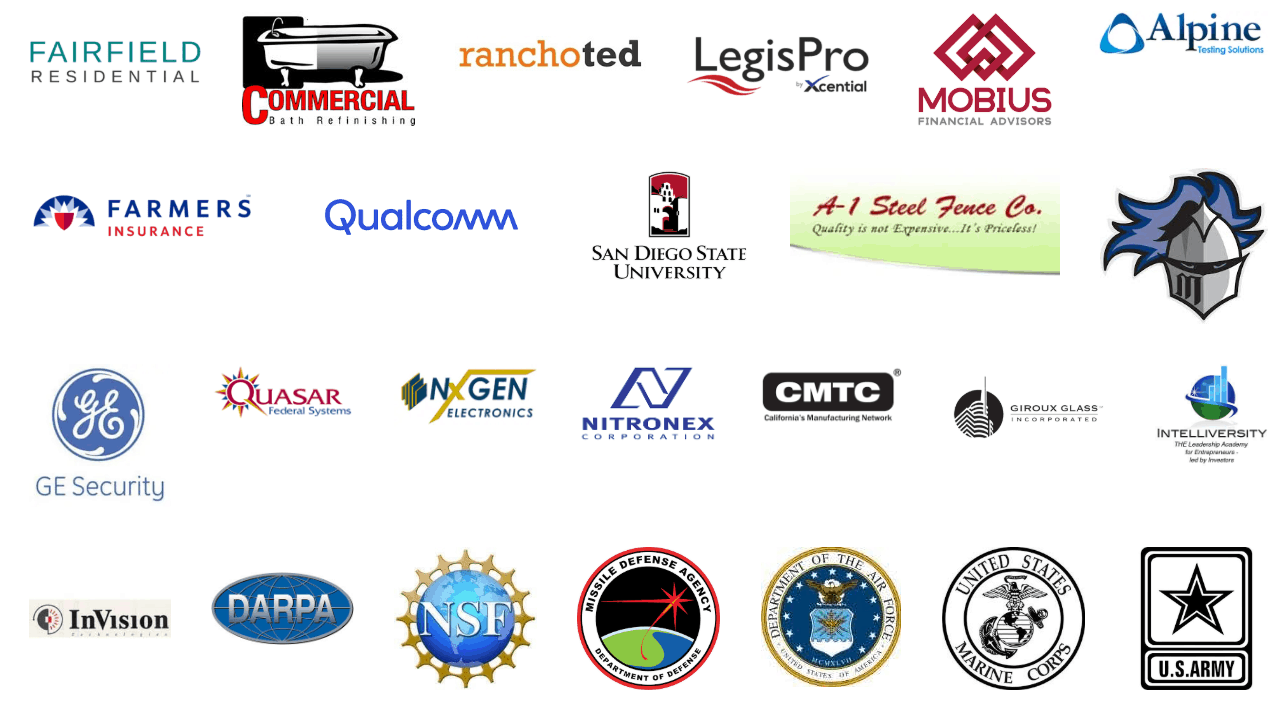 Need a Thinking Partner?
When others recommend me to their friends they often say that I am wicked smart. They say that I have helped them think through something quickly and that they have gotten a great result. They also say that I really want to help - and that I did help them.
Do you want a fresh perspective, and have someone on your side to help you think through a situation, a plan, or a vision? The first call/ Zoom meeting is absolutely free, and we can see whether I can help you.
Contact Me
My Books
After turning around several companies successfully, I was asked to write about how we did it.  It was a bigger task than I thought!
Two practical, quick-to-read Top-Notch CEO Guides were published as a result:
Volume 1: "101 Quick Tips for High-Talent Companies" (expertise-driven companies) 
Volume 2: "101 Quick Tips for ESOP Leaders" (leaders of employee-owned companies)
These books are a great stand-alone read, and they are even better when digested and applied in a small circle of your peers, guided by Dr. Stephie.
Get your printed copy on Amazon or the eBook version here.
Get my eBooks and Publications here
Testimonials
I have found that once or twice in a decade, if I'm lucky, I'll walk away from a discussion that has the potential to impact the way I live my life. Sometimes the potential is to impact the overall happiness of others or me; sometimes it is the potential to impact my career. The word "profound" comes to mind following one of these rare discussions. I just had one of these discussions with Stephie; this one has the potential to impact both others' and my own overall happiness and my career.
Jon MacDonald, Executive Vice President & General Counsel,
Fairfield Residential
My Story
I started out my career as a Ph.D. chemist, award-winning scientist, and innovator. I became a group leader heading up my own research area and then got intensely passionate about learning what it takes to successfully commercialize innovation.
MIT Technology Review Magazine recognized me as 1 of the 100 most promising young innovators under the age of 35. I also won two coveted "Small Business InnoResearch Research" Awards.
Driven to succeed in my career and for our innovations to make a tangible difference in the world, I searched for courses on entrepreneurship, leadership, marketing, and business. I absorbed this knowledge and applied it to the innovations my research group was developing.
In 2005, I quit my job as a scientist and started my own company.