The Knowledge and Wisdom You Have Amassed In Your Brain Are Invaluable!
Make Your Brilliance Scalable and Immortal.
My mission is to make your knowledge scalable and immortal!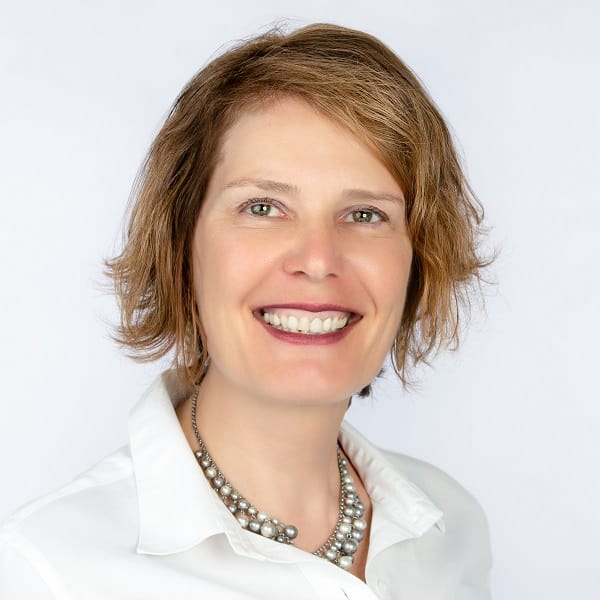 Founder and CEO of The Brilliance Mine

Offers tangible insights on how to protect and leverage the brilliance you and your team carry in your brains
Engages your team, and positions you for strong business growth.
Masterful at pulling brilliance out of your brain, making it visible to others, and enabling them to use it.

Authority in business growth

She has grown and turned around many businesses
Has been in the executive "hot seat"
Her insights and strong business acumen bring quick results.

Started her career as a Ph.D. scientist

Award-winning research and development with DARPA, NSF, and DOD agencies, e.g., novel landmine detection technology in use today
Knows firsthand about working as a subject matter expert

A highly engaging speaker who marries insightful content with humor and interaction.

Dr. Stephie has been described as "infectious energy!"
Stephie lives with her husband Adam and their son Dylan in Flower Mound, TX. She is always keen to learn something new. She is an outdoor enthusiast and a martial artist. She is also quite involved in the community (e.g., Rotary, Toastmasters, TX Center for Employee Ownership, Speaker's Bureau at the Chamber of Lewisville, TX)
She is the author of 2 books, "101 Quick Tips for High-Talent Companies" and "101 Quick Tips for ESOP Leaders."
To what extent do you agree with these three thoughts?
You carry in your brain a unique combination of expertise, experience, and wisdom. I call that "brilliance".
You and the experts on your team use your brilliance every day to run and grow your company or organization.
Yet, the brilliance in your brain is fragile and not nearly as well leveraged as it could be.
If you agree, then what is the solution?
We need a shift in thinking and a method called Brilliance Mining™
That is the main topic area I love to share with business owners and organizations worldwide.
There is a simple, time-saving, inspiring, and even fun path to make your brilliance scalable and even immortal.

My speeches and workshops engage with humor, yet they inspire and shift thinking with tangible results.

 

If you want to take more action on what you learn, I can support you with it in a way that best suits you.
Benefits of Brilliance Mining™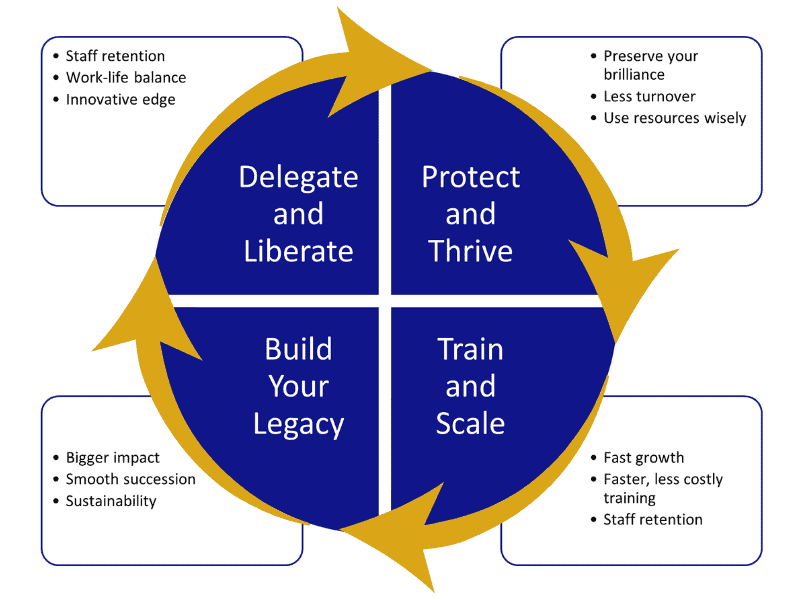 Keynotes and Brilliance Mining™ Workshops
I get this question a lot. "How do you make my hidden brilliance visible? How does it work? And how much brilliance do I have? I'm not Einstein."
What I call "brilliance" is not necessarily what we think of when we speak of Einstein, Stephen Hawking, or Elon Musk – although I work with some extraordinary people. However, when I'm talking about "brilliance," I mean the unique combination of experience, expertise, and wisdom all of us have in our brains. It is the rocket fuel that powers our businesses and nonprofits.
In this interactive workshop, we explore your brilliance.
What is your brilliance?
Why does it matter?
Who is it for?
Participants come away feeling, "Wow, it is incredible to see my brilliance in writing!" They leave empowered - and charged up to accomplish even more with it.
Is Your Expertise Killing You?
Do you realize how much "brilliance" you have in your head?
By "Brilliance," I mean the unique combination of expertise, knowledge, and wisdom you carry in your brain. The brilliance in your brain - and your team member's brains - is the fuel that drives your business to success.
Yet, this expertise (brilliance) is also killing you because you must manage it daily. People depend on you. How much time do you have to be creative and innovative? How many opportunities do you have to work ON your business and drive it to the next level?
Why could your hard-earned expertise be killing you?
What are the old and the new models for being an expert? How do they compare? (Expert 1.0 vs. Expert 2.0)?
How can your experts get back to being more innovative and less bogged down by tasks they wished they could delegate?
Discover how you can do an even better job embracing and leveraging your brilliance. That way, you can grow and scale your business with greater ease than ever before.
Additional Workshops & Training
Experts are Like Black Holes (The Two Sides of the "Let's Become Indispensable" Coin)
Is the Value of An Expert Is Shifting?
The Four Stages Of Growth And The Trap They Create
Can You Actually Teach Someone How To "MacGyver" Problems?
Three Types Brilliance Systems That Will Transform Your Business
Embrace Your Brilliance KISS Style
How To Extract Your Brilliance Simply And Quickly
How Helpful Is Brilliance Mining In Your Business (Organization)?
Create Your Knowledge Bank
Train And Scale - Speed Up And Great Amounts Of Money
A Smarter Way to Train New Staff
Reduce Turnover And Stop Burning Your Money
How To Hand Off Years Of Experience In Two Weeks
How To Bulletproof Your Company and Get Stunning Results
How Do You Make Your Hidden Brilliance Visible
It Is A Brilliant Life – Overcome Your Fear And Delegate!
10 Powerful Reasons To Create A Culture Of Collecting Brilliance Nuggets
The Paralysis of Perfection
I have found that once or twice in a decade, if I'm lucky, I'll walk away from a discussion that has the potential to impact the way I live my life. Sometimes the potential is to impact the overall happiness of others or me; sometimes it is the potential to impact my career.
The word "profound" comes to mind following one of these rare discussions. I just had one of these discussions with Stephie; this one has the potential to impact both others' and my own overall happiness and my career.
Jon MacDonald
Executive Vice President & General Counsel, Fairfield Residential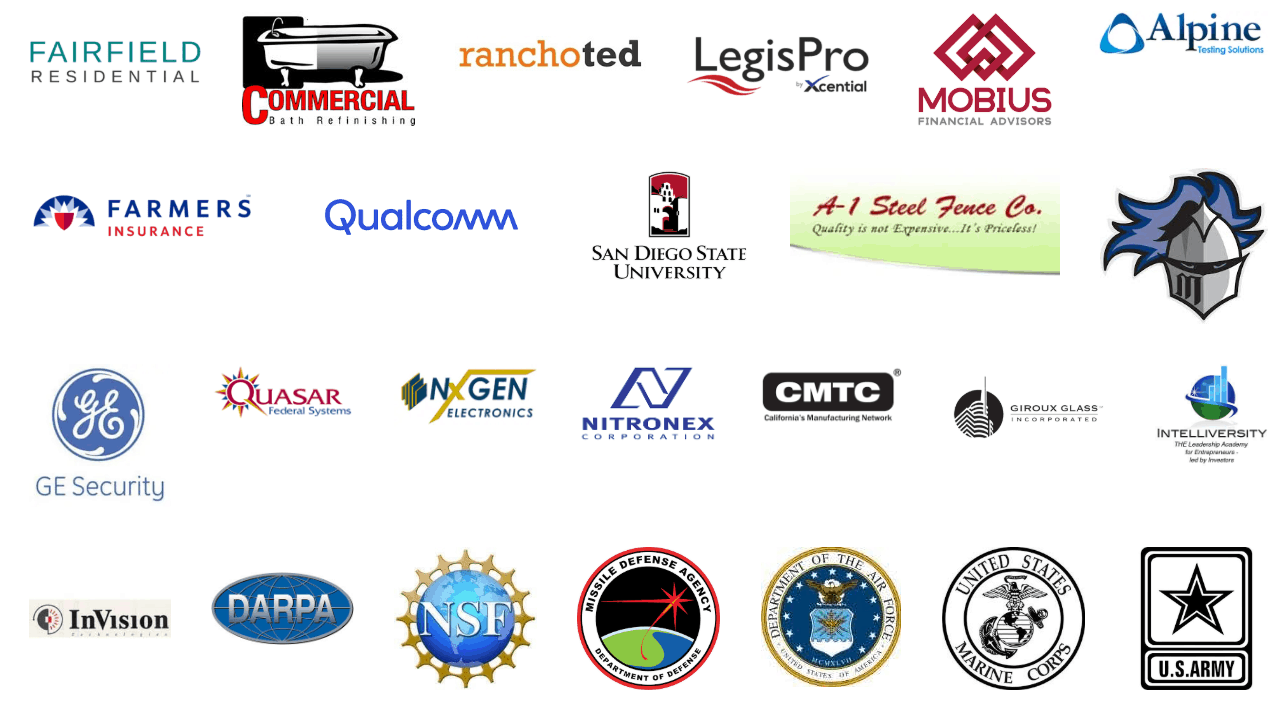 Ready for a 
Keynote or Workshop?